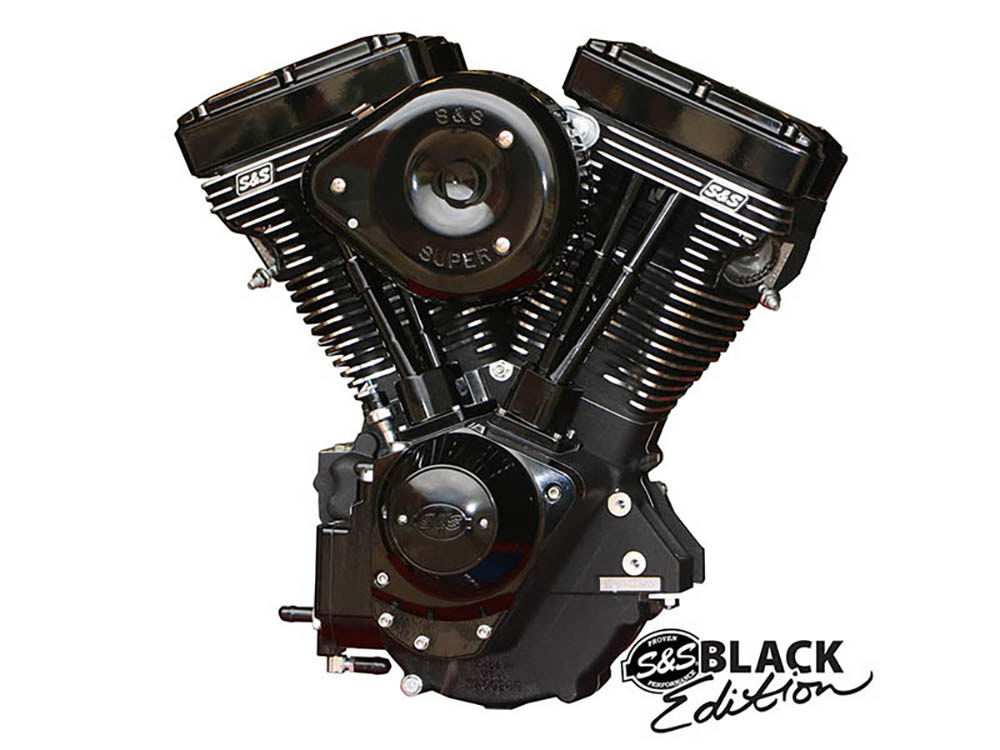 PRODUCT DETAILS
* Black Edition.
* Super Stock Ignition
* 2 Year Warranty
* 4-1/8in. Bore x 4-1/8in. Stroke
* Short stroke produces less vibration & longer engine life
* 9.8:1 Compression Ratio
* HVHP (High Volume High Pressure) oil pump
* S&S 585 cam and lightweight single coil valve springs minimize valve train noise
* Forged Pistons
* Forged Rocker Arms
* E Carb
* Shorter overall height than stock motor – easy fit
* GLOSS BLACK rocker covers, tappet covers & cam cover
(has elec. comp. release)
Products on this website are available across Australia and New Zealand from hundreds of Motorcycle Dealers, Custom Bike Builders and Authorized Repair Centres.
To make a purchase, simply add your products to the basket, proceed to checkout and complete your details.

No payment is required on our site. Our staff will contact you to confirm your order, arrange payment, and arrange delivery to your preferred local shop.
If you have any further pre-purchase questions, use our enquiry form to send a message to our sales team.

Product Description
* Black Edition.
* Super Stock Ignition
* 2 Year Warranty
* 4-1/8in. Bore x 4-1/8in. Stroke
* Short stroke produces less vibration & longer engine life
* 9.8:1 Compression Ratio
* HVHP (High Volume High Pressure) oil pump
* S&S 585 cam and lightweight single coil valve springs minimize valve train noise
* Forged Pistons
* Forged Rocker Arms
* E Carb
* Shorter overall height than stock motor – easy fit
* GLOSS BLACK rocker covers, tappet covers & cam cover
(has elec. comp. release)